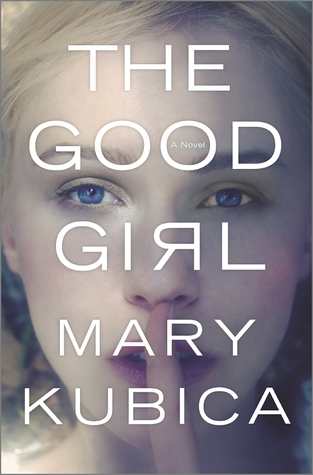 Initial reviews of The Good Girl
 touted it as "the next Gone Girl," and my interest wasn't really piqued. Probably because every book with a female protagonist and a mystery have been called that over the past couple years. And then I read a couple reviews that compared it to Stolen, and my interest was very piqued.
Mia Dennett is the daughter of a prominent, wealthy judge and finds herself abducted by Colin Thatcher, a poor unfortunate soul in need of the large payment offered to him to do the actual kidnapping dirty work by another, more dangerous, man, who plans to hold Mia for ransom. Colin follows through with the initial abduction, but fears for her life after he hands her over, and quickly decides to take her to a remote cabin instead of dropping her off, managing to both abduct and save her at the same time. They stay at the cabin for months and their relationship grows from disdain to affection. Meanwhile, Mia's mother, Eve, works with Detective Gabe Hoffman to try to find her. The story switches perspective from Colin to Eve to Gabe, and back and forth between before Mia was found and after.
Overall, I thought the story was okay. The shifting perspectives definitely made the story more interesting, but the shifting time device made it a little confusing, especially because it seemed to exist to purposely confuse the reader into a surprise ending. It doesn't count as a surprise ending if the story is misleading to the extent that it doesn't quite make sense.
This definitely isn't a light-hearted read (just like Gone Girl, hey!), and is actually pretty damn sad, but is still worth checking out if you're in for a cold night and want something to keep you (kind of) guessing.