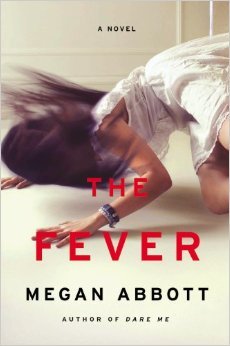 Description from the publisher: The panic unleashed by a mysterious contagion threatens the bonds of family and community in a seemingly idyllic suburban community.
The Nash family is close-knit. Tom is a popular teacher, father of two teens: Eli, a hockey star and girl magnet, and his sister Deenie, a diligent student. Their seeming stability, however, is thrown into chaos when Deenie's best friend is struck by a terrifying, unexplained seizure in class. Rumors of a hazardous outbreak spread through the family, school and community.
As hysteria and contagion swell, a series of tightly held secrets emerges, threatening to unravel friendships, families and the town's fragile idea of security.
Megan Abbott has very specific ideas about teenage girls. When boys run amok and engage in immoral activity, some simply say, 'boys will be boys.' In Abbott's books, the boys are the voices of reason, and the girls are frenetic and misguided in their precociousness. Her characterization was effective in Dare Me, but less so in The Fever
. I think this is mainly due to a plot that misdirects in an attempt to achieve suspense, but feels flat in retrospect.
I think this is an okay book. It's a quick read and kept me guessing. But when I'm through guessing and finally reach the answer, I want to wonder why I didn't see it earlier. I finished this book and wondered about Megan Abbott's contention with teenage girls.