One of my favorite parts of planning for a vacation has always been carefully selecting which books to read. In fact, when I look back on past trips, my affection for the books I read is intertwined with happy memories of the trip itself.
I spent the past week visiting the Outer Banks with my husband's family and hoped to read six books while I was there, but only managed these four:
From the publisher: Crazy Rich Asians
 is the outrageously funny debut novel about three super-rich, pedigreed Chinese families and the gossip, backbiting, and scheming that occurs when the heir to one of the most massive fortunes in Asia brings home his ABC (American-born Chinese) girlfriend to the wedding of the season.
I've been reading glowing reviews for this book for months, but hesitated to pick it up because frankly, it's not the kind of book I typically enjoy. But I was wrong. It was a really fun read and hard to put down. In fact, I found myself feeling a bit giddy when everyone decided to go for a swim or partake in an activity that I could excuse myself from to bask in the materialism and overall luxuriousness described in this book.
From the publisher: An irresistible, deftly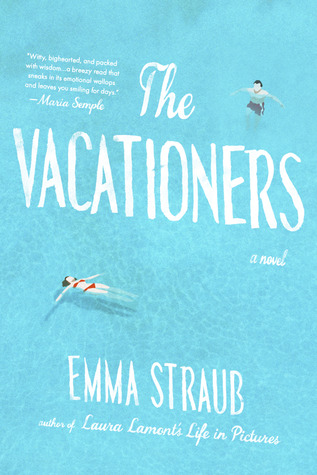 observed novel about the secrets, joys, and jealousies that rise to the surface over the course of an American family's two-week stay in Mallorca.
Just look at that title. What better book to bring on a beach vacation, am I right? Well, I was kind of right. The Vacationers
 was another book that I've read glowing reviews for that I thought was just kind of okay. Mostly I found myself wanting to visit Spain again and glad that my husband's family is not as dramatic as the Post family. Because really, what is better to read while on vacation with family than something that makes you glad that the people you're with are better than the ones you're reading about? For that alone, I should send Emma Straub a thank you card.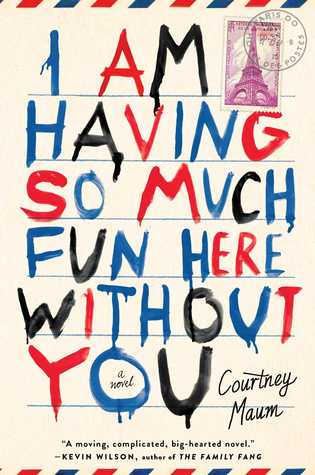 In sum, I Am Having So Much Fun Here Without You
 is the story of a man who engages in a seven month affair and tries to fall back in love with his wife (and make her fall back in love with him) after his mistress ends the affair to marry another man.
This book was compared to Where'd You Go Bernadette, which I loved so so much, and was recommended as a perfect beach read, so I decided to give it a go. I enjoyed it, but I didn't love it. I honestly thought the protagonist, Richard, was kind of a tool and I find it hard to thoroughly enjoy books that are told from the perspective of a character I don't like. I do agree that it was a pretty perfect beach read though, so there's that.
From the publisher: This is the story of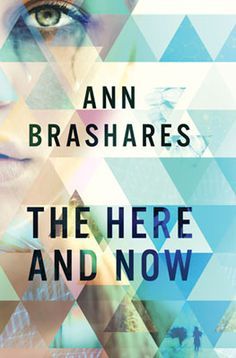 seventeen-year-old Prenna James, who immigrated to New York when she was twelve. Except Prenna didn't come from a different country. She came from a different time—a future where a mosquito-borne illness has mutated into a pandemic, killing millions and leaving the world in ruins.  Prenna and the others who escaped to the present day must follow a strict set of rules: never reveal where they're from, never interfere with history, and never, ever be intimate with anyone outside their community. Prenna does as she's told, believing she can help prevent the plague that will one day ravage the earth. But everything changes when Prenna falls for Ethan Jarves. 
Now this, THIS is my kind of book. I'm a sucker for any type of love story and really enjoy reading about time travel. I ADORED My Name is Memory
, so I was really excited for The Here and Now
, despite the not-so-glowing reviews. And I wasn't disappointed. Sure, the plot had a few holes, and I probably should have expected the ending because (spoiler alert) Ann Brashares seems to be really opposed to happy endings, but overall I found myself captivated by this book. So much so that I read it all in one sitting. I'm really looking forward to the film adaptation of it (and really hoping for a sequel.)
Happy beach reading!